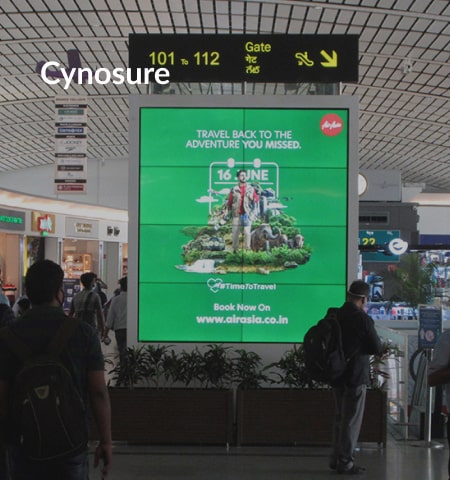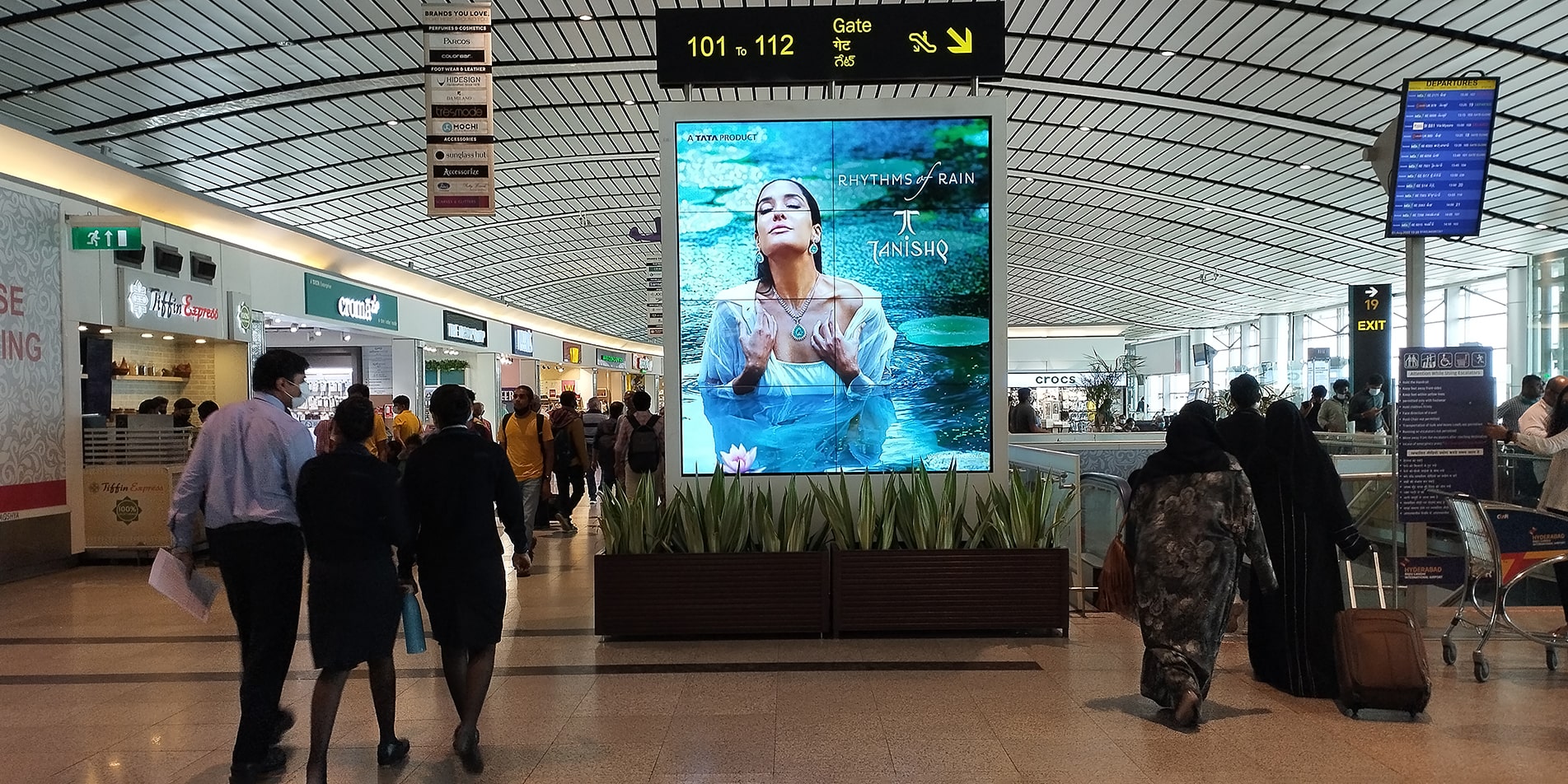 This media is a head-on digital media unit centrally located at the Domestic SHA . It lies in the straight line of vision and caters to 100% of the passenger audience departing from Hyderabad. Being digital in nature it has the potential to carry different types of creative display.
Size: 7 feet X 8 feet
Illumination: Digital
.