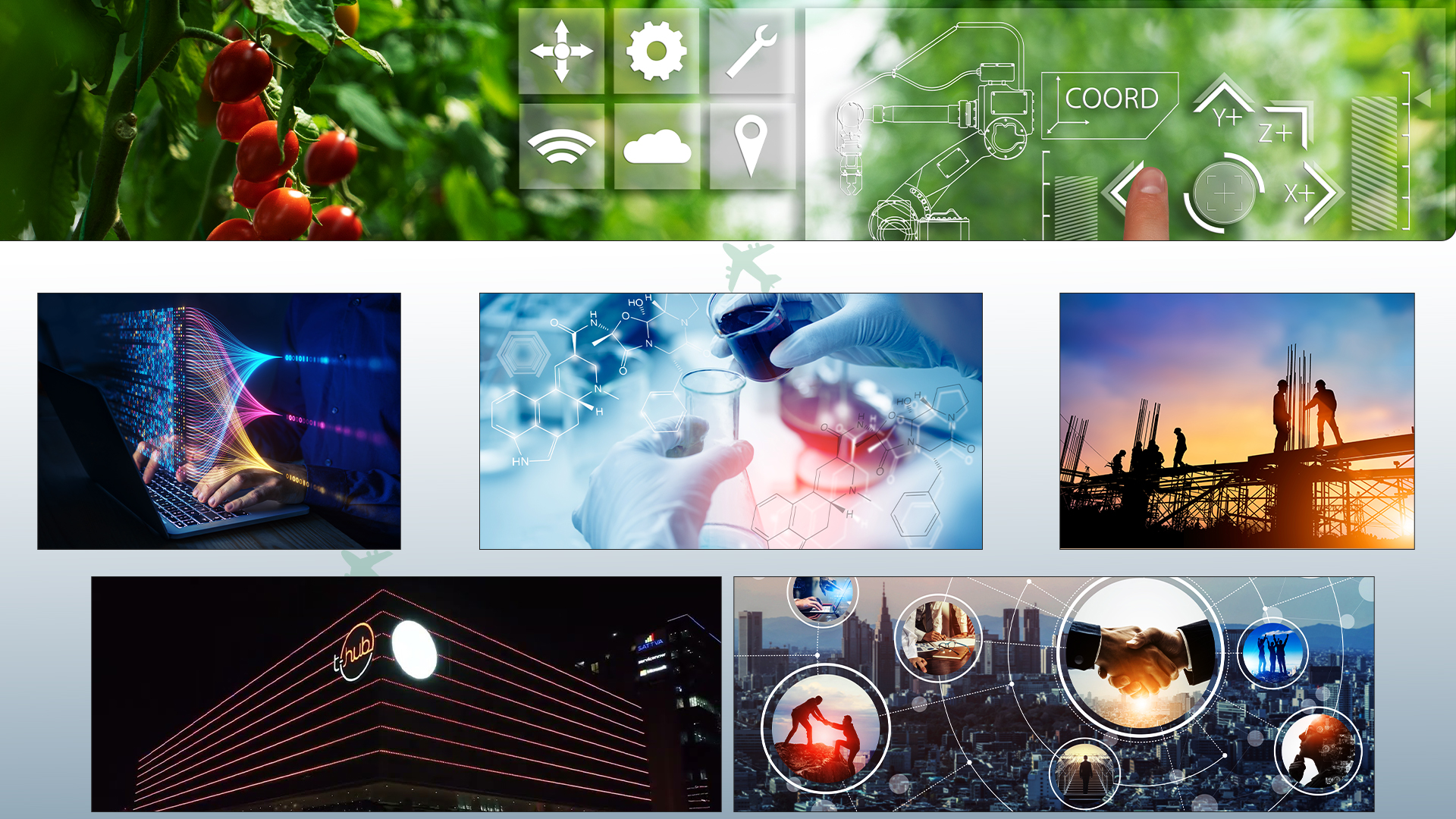 States and cities make a name of their own with the levels of development they showcase. When it comes to the development of a particular region, how do you identify it? It is identified by its infrastructure, medical facilities, education, and other cultural elements.
In recent years Telangana has shown remarkable development. Before we start this blog, let's understand some facts:
The UHNI data as per Knight Frank's report states Hyderabad ranks 2 in the UHNI population.
Between January to June, sales of residential units increased by 5% YoY. This growth rate is the highest among the top eight cities in India.
According to Knight Frank, West Hyderabad emerged as the preferred choice for homebuyers in the first half of the fiscal year 2023 (H1).
The presence of robust infrastructure has also been a major factor attracting homebuyers.
During H1 2023, residential prices in Hyderabad experienced a YoY increase of 10%. This rise can be attributed to the sharp appreciation of land prices in recent years. Despite the price increase, Hyderabad remains a desirable location for both investors and end-users.
Major advertising business via Hyderabad airport, leading to prosperous business opportunities for Laqshya Airport Media and many more media outlets in Telangana.
In recent years, Telangana has made waves in the Indian economic landscape, cementing its position as India's highest earner and the largest contributor. This achievement reflects the state's relentless efforts toward industrialization, innovation, and sustainable growth. We all are aware that Telangana, the youngest state in India, was carved out of Andhra Pradesh in 2014.
Since then, it has swiftly transitioned from a fledgling state to an economic powerhouse. One of the primary reasons for its rapid rise is its strategic focus on building a business-friendly ecosystem, which has attracted both domestic and international investments. The state's proactive approach towards policy reforms, ease of doing business, and infrastructure development has played a pivotal role in its economic trajectory.
Key Industries Driving Economic Growth:
Information Technology and Services: Hyderabad, the capital of Telangana, is often referred to as "Cyberabad" due to its booming IT sector. The city houses numerous IT parks, tech giants, and startups, contributing significantly to the state's revenue. With a skilled workforce and a conducive environment for innovation, Telangana has attracted global IT companies, fostering economic growth and technological advancements.
Pharmaceuticals and Life Sciences: Another major contributor to Telangana's economy is its thriving pharmaceutical and life sciences industry. The state is home to various pharmaceutical companies, research institutions, and a pharmaceutical export hub, all of which have driven substantial economic gains. The pandemic further highlighted the industry's importance, as several companies based in Telangana played a crucial role in manufacturing and supplying essential medications and vaccines. In addition, Biopharma Hub (or B-Hub) an initiative by the Telangana government is one of its kind that aims to provide the much-required support to the segment of biopharma R&D activities.
Manufacturing and Infrastructure: Telangana's strategic location, coupled with its infrastructure development initiatives, has attracted manufacturing companies from diverse sectors such as textiles, automobiles, and aerospace. The state's industrial parks and dedicated clusters have bolstered manufacturing activities, generating employment and revenue.
Agriculture and Food Processing: Despite its strong focus on industrialization, Telangana hasn't neglected its agricultural sector. The state's emphasis on modern agricultural practices, irrigation projects, and the establishment of food processing units has led to increased agricultural productivity and added value to the sector.
Innovation and Entrepreneurship: Telangana's support for innovation and entrepreneurship is evident through initiatives like T-Hub, an incubator for startups. This ecosystem has fostered a culture of creativity, leading to the emergence of several companies. The T-Hub represents India's most expansive incubation center, uniting startups, corporations, governmental bodies, academia, and investors in a collaborative effort aimed at catalyzing a profound transformation.
Telangana's remarkable journey from a newly formed state to the highest earner and largest contributor to the Indian economy showcases the power of strategic planning, governance, and a diversified approach to economic development. By fostering innovation, supporting entrepreneurship, and creating an enabling environment for businesses, Telangana has set an example for other states to follow. As the state continues to evolve, it serves as a testament to the potential of a focused and forward-looking approach to economic growth.
Are you coming to Telangana?