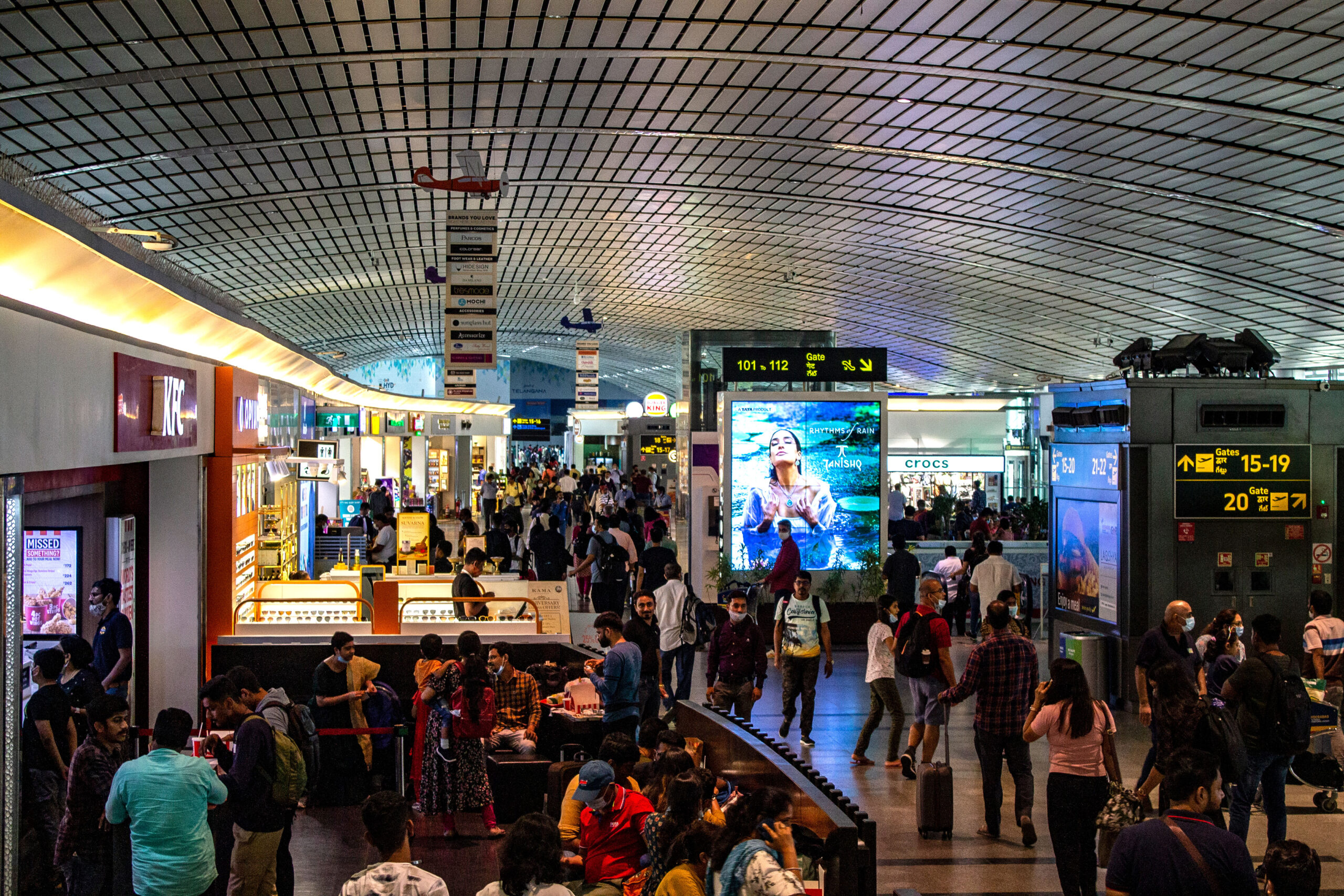 The other day, Ruth a marketing head with a giant conglomerate was waiting for her luggage near the conveyor belt in the Hyderabad airport. While waiting, she noticed a jewelry ad installed in the same section. Ruth pondered over the fact that she gave her '5 minutes' to 'read' an 'ad'. In today's landscape when ads get obsolete in seconds, it is indeed unique how a static ad can capture potential customers' attention. Did you know passengers have an average of 90% ad awareness at the airport?
With the penetration of digital technology and innovation, ads are just not static and video anymore, they are much more. As a client, all you need to do is pick the right spot and watch audiences coming in. In today's ecosystem of advertising when catching the attention of the audience sounds like a Herculean task, airport media still stands tall. How? It is all about the right strategy, site selection, creatives, and innovation if any.
Some of the significant audience-driving locations in the airport include:
● Check-in counters – A key location for brands that helps them get direct attention. Placing your brand's message at check-in counters offers a unique opportunity to capture the attention of a captive audience during a critical stage of their travel experience.
● Security checkpoints – Among these checkpoints, the security area stands out as a highly valuable location for advertisers. As passengers prepare to embark on their journeys, they undergo security procedures, presenting a prime opportunity to capture their attention.
● Baggage claim – After hours in the air, passengers eagerly wait to retrieve their belongings, and emotions of anticipation and relief fill the air. This crucial stage of the travel experience presents a golden opportunity for advertisers to connect with an attentive and receptive audience. Just the way Ruth did.
● Boarding gates – This crucial zone presents an invaluable opportunity for advertisers to engage with a captivated and receptive audience. With passengers eagerly awaiting their flights, advertising at boarding gates allows brands to leave a lasting impression and connect with travelers on a deeper level.
● Exit area – Advertising in the airport exit area allows brands to engage with travelers one last time before they depart, leaving them with a positive association and potential brand loyalty.
Capitalize on the above prime locations to capture attention, create a positive brand association, and foster lasting customer relationships. A well-crafted airport branding solution can boost a brand presence in the market. Laqshya Airport Media as an OOH branding partner has helped some of the major brands in the industry.
Take a look at the brands advertising at Hyderabad airport:
Sabyasachi Campaign: Sabyasachi had its first store launch in Hyderabad and as a result, they aimed to captivate the interest of arriving passengers to the city. To achieve this, the client strategically advertised on three media assets within the arrivals area, intending to generate awareness and leave a lasting impression in the minds of these incoming travelers.
Amazon – The client's objective was to target the departing audience, and they strategically selected multiple locations for their advertising campaign. These locations included the domestic check-in hall, areas near domestic departure gates, and sites adjacent to retail stores. For Amazon, creating a strong and prominent brand presence at the airport was essential, so they opted for a large-sized media format, and the perfect choice for this purpose was the Check-in Hall Spectaculars. This prime location was positioned head-on and visible to every passenger entering the terminal, ensuring maximum exposure. The selection of sites near retail stores was driven by the prolonged dwell time of passengers waiting for their purchases. With ample time on their hands, the chances of engaging with the advertisements were significantly higher. Similarly, sites near departure gates were chosen for their ability to capture the attention of passengers waiting for their flights.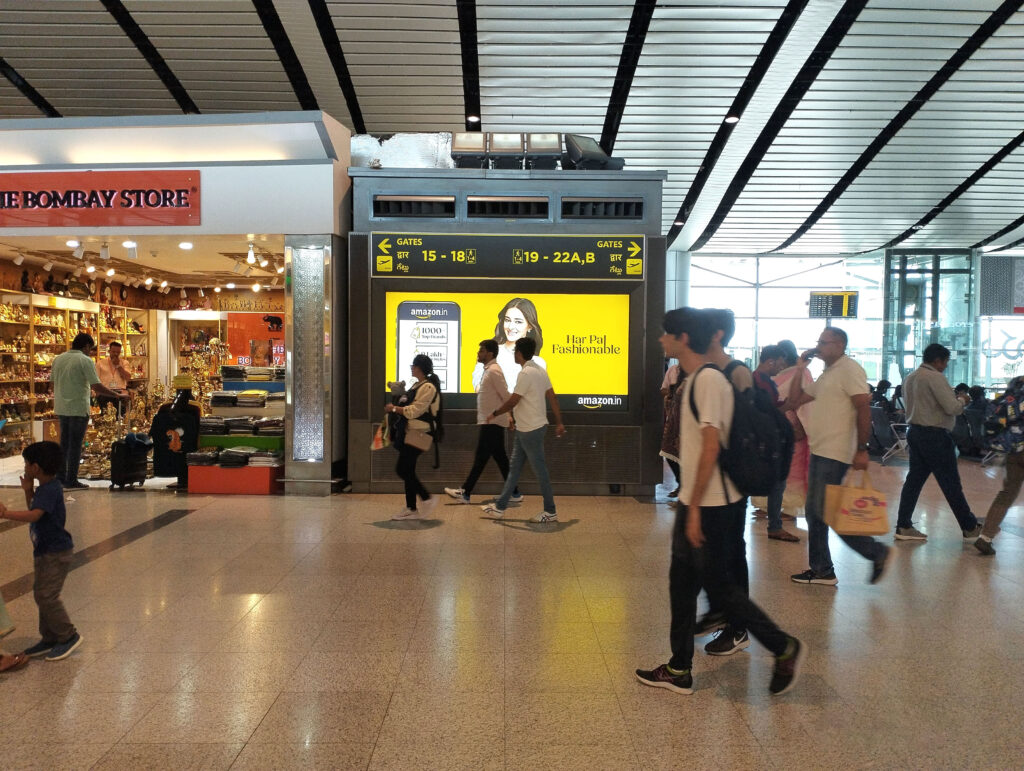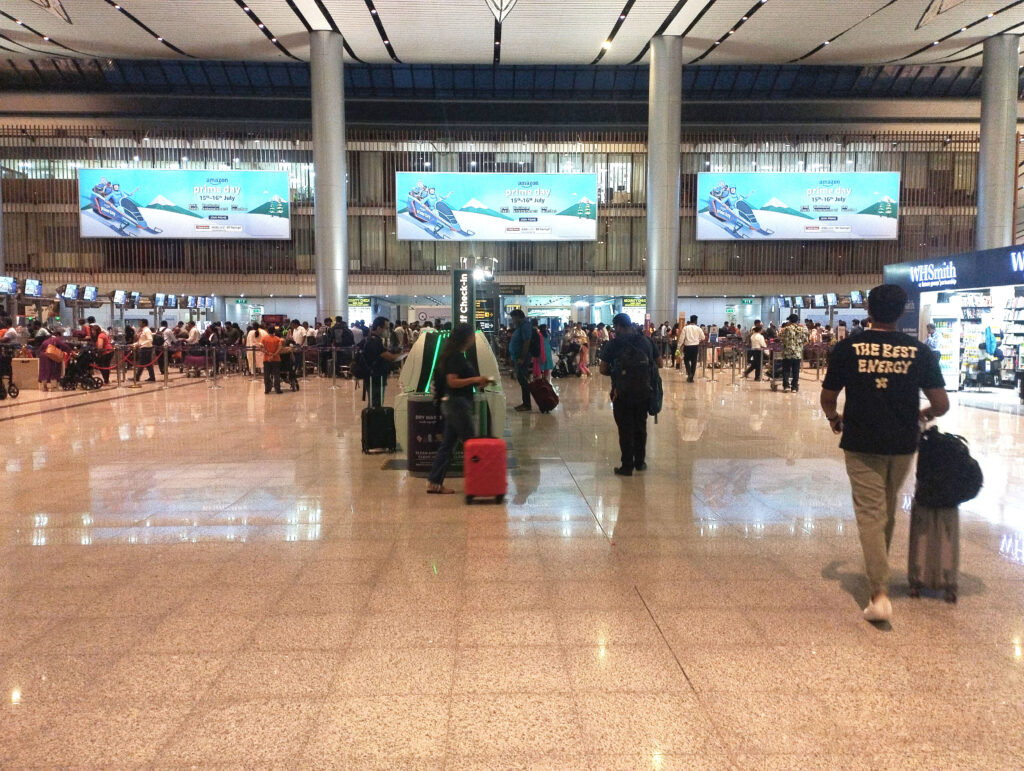 3. HSBC – The client's primary focus was on reaching an international audience for their Global Banking campaign. To achieve this, they meticulously selected advertising sites in the international baggage area. Additionally, in their quest to create show-stopping moments, they strategically advertised on the Welcome Gantry, which serves as a common entry point for both domestic and international audiences.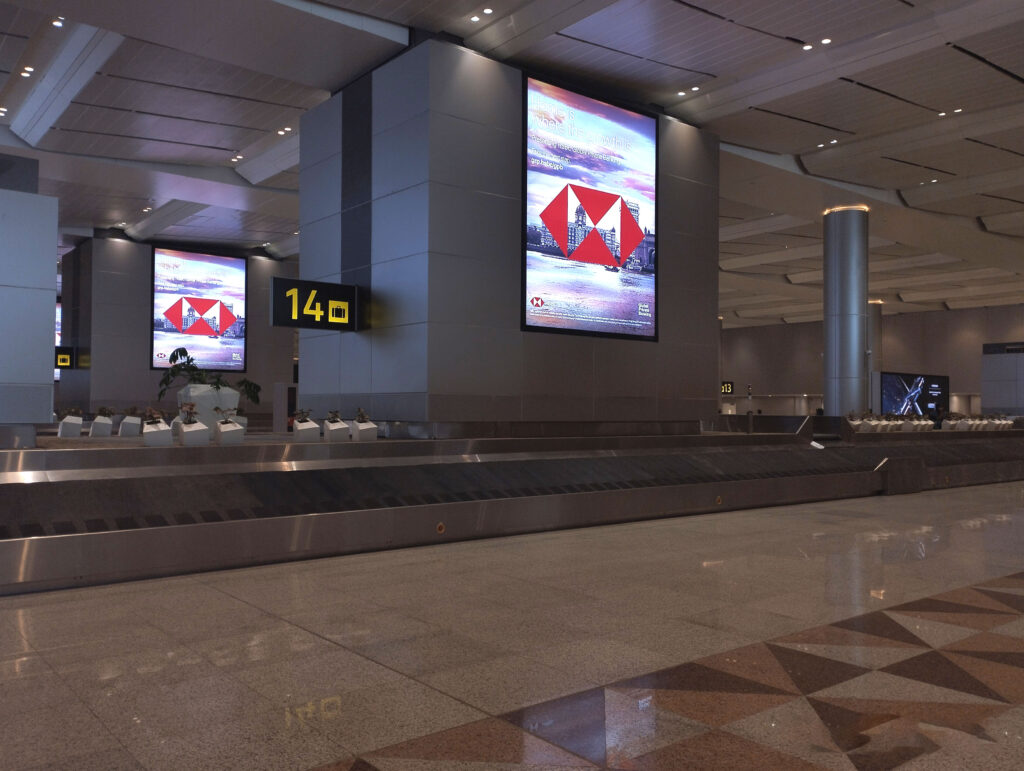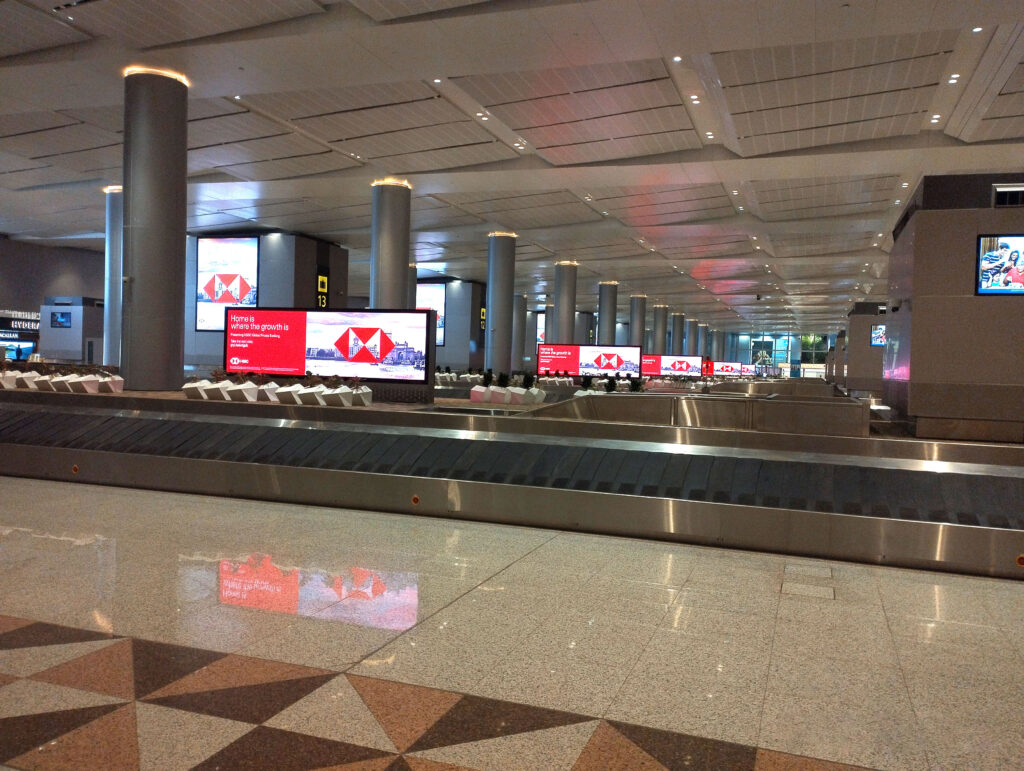 4.Trilight – Did you know Hyderabad ranks 2 in India's ultra HNI population as per the Knight Frank report of 2022? The company The Trilight wanted to stay in the minds of its audience even when the audience had left the airport and they aimed to establish a formidable position in the city's real estate market. As a premium project, Trilight's target audience was the Ultra High Net Worth Individuals (UHNIs) visiting Hyderabad. In order to achieve this, they strategically focused on the airport, specifically targeting both domestic and international arrivals. Their approach involved reaching out to passengers disembarking from aerobridges and those waiting in the international and domestic baggage areas.
What makes these key sites perfect for branding? The prolonged waiting period provides an excellent opportunity for passengers to absorb the ad content and potentially trigger an online search or further interaction with the brand. At Laqshya, the team believes in capturing the attention of the right audience at the right place. It is time to tap the potential of airport advertising. Ready to invest?